FALL IN
LOVE WITH
LOCAL MEAT
100% grass-fed beef, pasture-raised pork and chicken, and wild-caught fish – raised right here in New England & New York (and we deliver ourselves!)
Beth Whiting and Bruce Hennesey's Farm in Richmond, Vermont.
Get Started Here
GEORGE AND SHANNON FISHER, DANVILLE, VERMONT
FALL IN LOVE WITH
LOCAL MEAT
100% grass-fed beef, pasture-raised pork and chicken, and wild-caught fish – raised right here in New England & New York (and we deliver ourselves!)
Norm Zimmerman's Farm, Hoosick Falls NY
Get Started Here
GEORGE AND SHANNON FISHER, DANVILLE, VERMONT
WE'RE A WHOLE-ANIMAL SHARE PROGRAM THAT HAND DELIVERS RIGHT TO YOUR DOOR.
Walden partners with local farmers who raise grass-fed beef and pasture-raised pork and chicken following the highest standards. As a whole animal program, we distribute all of the cuts from these animals across our member base.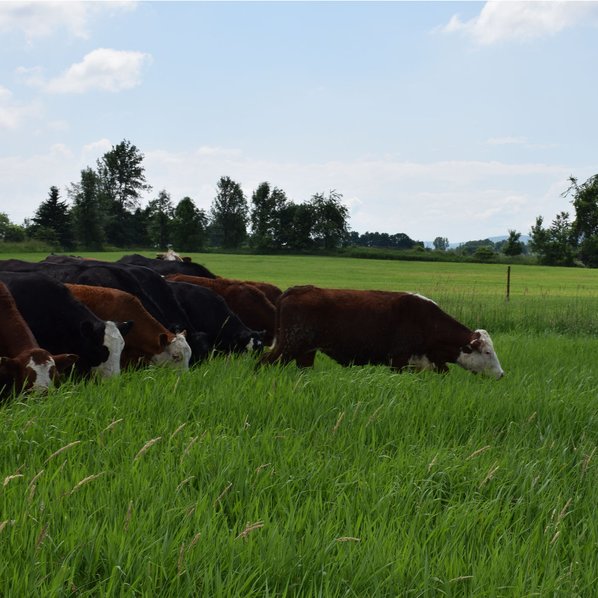 WHY WALDEN?
We partner with small, local, highly principled farmers and fisherman right here in New England and New York.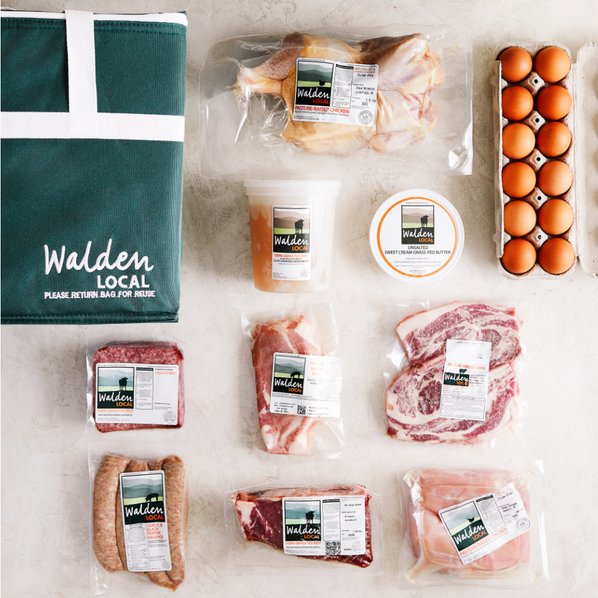 BUILD YOUR SHARE
We sell meat in shares, offering a different selection of the highest quality, hand selected cuts each month (and add-ons like eggs and butter!).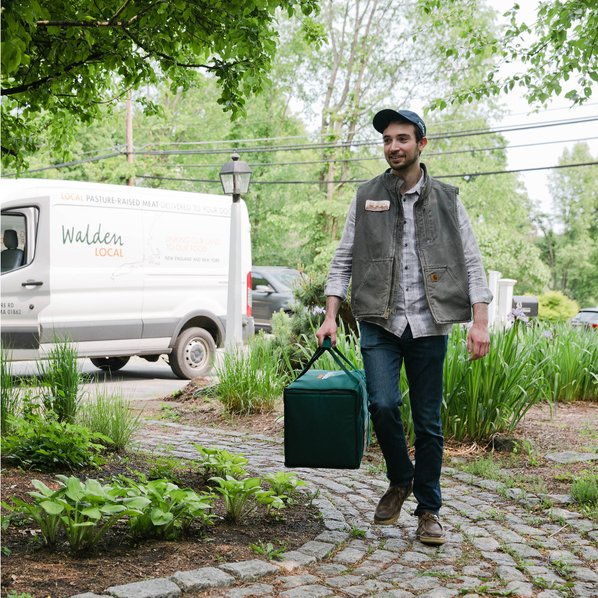 HAND DELIVERED
We don't use any 3rd party shippers or delivery services. Our shares are hand delivered by us in reusable canvas bags!
SEASONAL SPECIALS AT WALDEN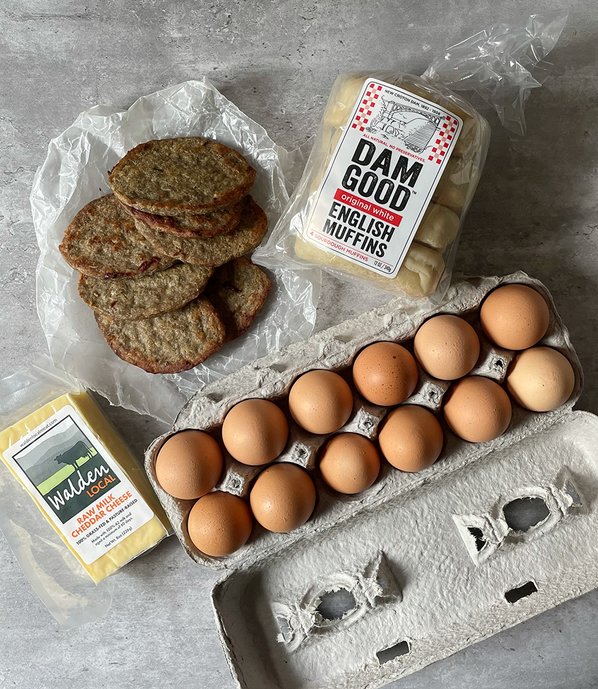 Breakfast Sandwich Pack
Wake up right with a truly local breakfast using our amazing breakfast sandwich pack! Hand made English muffins, pasture-raised eggs, sage sausage patties, and our grass-fed cheddar...this pack is the perfect complement to your sunrise.
Shop Specials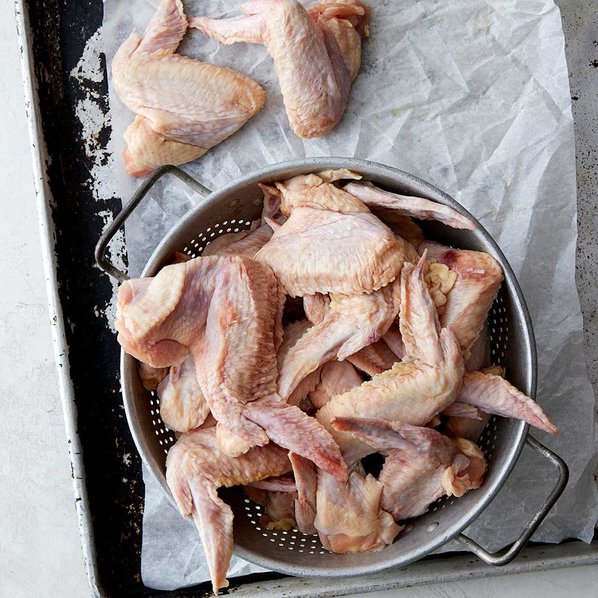 Chicken Wings
Truly pasture-raised local full wings (drumette+wing). Pick up one of our amazing sauces too and great a delicious party snack, or a quick dinner! ~5.0lb bag
Shop Specials
WALDEN PIG BREAKDOWN
CLASSES AVAILABLE!
Join Charley, Katie, and Jason (Walden's Head Butcher) as we learn all about pork while breaking down a whole half animal! Interested in learning more about pork breakdowns?